NEW HARDY MARKSMAN Z SALTWATER RODS
There are few environments that can offer the challenge of the salt. Smooth early morning runs through thick air across nervous liquid silver flats can quickly yield to cast killing winds and seemingly impossible shots from an unstable casting platform. However when the wind drops, the stars align and you slide that fly into the bulls eye there is no match for the feeling of expectation turning instantly into adrenaline as a hundred pounds of chrome goes airborne or six pounds of silver leaves the flat like its been fired from a gun.

The Hardy Marksman Z with its unrivaled blend of feel, power, recovery and down right durability has been designed in conjunction with some of the finest guides, anglers and legends in the saltwater world. From Gold Cups to grand slams and a thousand different challenges in between, the Hardy Marksman Z is the right rod for that right moment in the Salt.
• SINTRIX® FLT applied to an updated mandrel design
• Reduced overall weight
• Ceramic lined titanium framed stripper guides
• Titanium recoil intermediate snake guides
• Durable custom designed reel seat
• Aluminum section stoppers
• Supplied in Hardy aluminum rod tube
• Rod of choice for high pressure saltwater situations
VOTED BEST NEW SALTWATER FLY ROD BY THE BEST OF THE BEST
ANDY MILL
Andy Mill is considered the greatest tarpon tournament angler of all time, winning more tournaments than anyone, including 5 Gold Cups and 6 Golden Fly invitational and the Don Hawley Invitational.
"Hardy's new Marksman Z rod, and the Fortuna Regent reel is the most perfectly balanced combination our industry has ever seen! The rod's dexterity is unmatched, whether you need a long shot or a close presentation it has it all. The lightness and power of the Marksman Z and the Fortuna Regent gives you the sensation of tarpon fishing with trout gear!"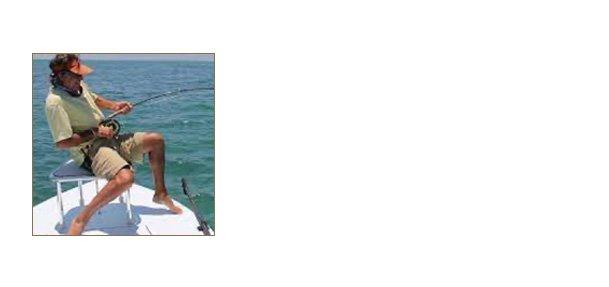 CAPTAIN CRAIG BREWER
CAPTAIN CRAIG BREWER IS WIDELY REGARDED AS ONE OF THE MOST KNOWLEDGEABLE FLY FISHING GUIDES IN FLORIDA WITH A GOLD CUP WIN IN 2010.

"I must say that I'm very impressed with new Hardy Marksman Z. It has quickly become my personal favorite. Light weight, great casting and a strong fish fighting tool. Well able to land any Tarpon that swims in my part of the world. Big thumbs up!"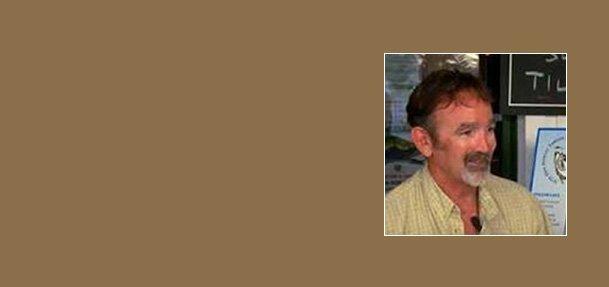 CAPTAIN PAUL TEJERA
CAPTAIN PaulTEJERA has been a guide to the grand champion angler in the Gold Cup and Don Hawley Tarpon Tournaments, the Spring Fly Bonefish Tournament, Redbone Celebrity Tournament, Spring All-Tackle Bonefish Tournament and a Best of the West Fly Casting Champion.
"The Marksman Z rod is the best yet from the Hardy line of Saltwater fly rods. It feels lighter with a strong butt to fight big fish with. I am using the 11-weight for all my tarpon fishing now. It has a sensitive tip that allows the angler to feel the load, but it is fast enough that it through tight loops into the wind! The improved hardware is also a good upgrade."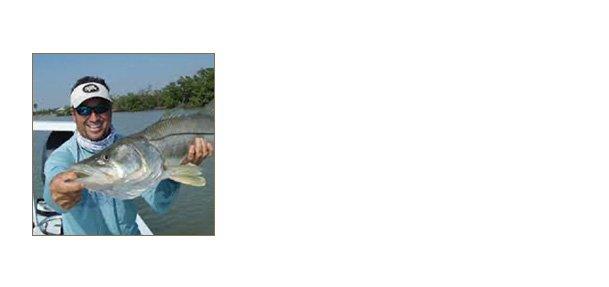 CAPTAIN DREW MORET
CAPTAIN Drew MORET has a very successful tournament resume, including winning the 2014 Islamorada SharkFly and finishing in the top 3 five times. He was guide to the Grand Champion in the 2009 Islamorada Backcountry Fly Championship, guide to most releases in the 2015 Golden Fly and has 3 top three finishes in the Golden Fly.
"The Marksman Z is one of the best rods I have ever thrown. My clients love the rods and make them look like hero casters."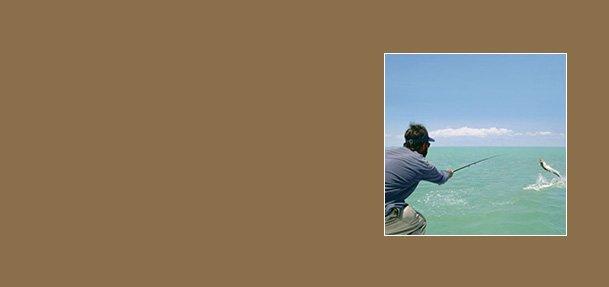 CAPTAIN ANDY THOMPSON
Captain Andy Thompson was born and raised in Miami, Fl.
Captain Andy has been fly fishing Guiding full time since 1995. Andy has been fishing the Florida Keys and South Florida since childhood. Born and raised in Miami, FL Andy has a wealth of knowledge and expertise fly fishing and light tackle fishing for South Florida gamefish.
"You have a great new addition to the Hardy lineup of rods! We caught numerous redfish in the 20 to 30 pound class as well. I've been able to test the rods out here in Florida on tarpon. My clients have landed numerous big tarpon on the 11 and 12 weight."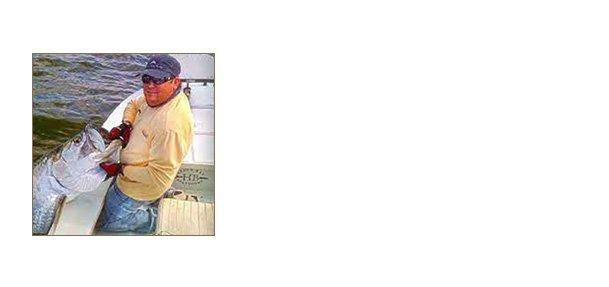 CAPTAIN NICK LABADIE
Captain Nick Labadie is A top guide in Key West and a true Florida native. Born and raised on the West Coast of Florida he has been fishing since he could hold a rod. Growing up just a few miles from famous Boca Grande, he was introduced to one of the best fisheries in the world at a very young age and has proven his passion for the sport ever since.
"The Marksman Z is a perfect combination of power and accuracy. Perfectly matched with a strong mid -section and rod tip that you can fully control. Built to bring you that much closer to that fish of a lifetime. I personally have not thrown a more balanced rod. It is perfect for any challenging fishery where you need to have full control over your fly line in both 20mph winds and slicked out days. There is no going back."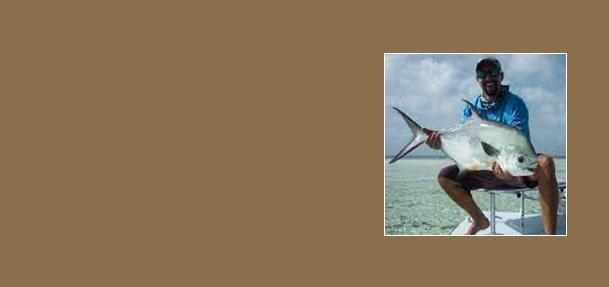 DAVE PRESTON & CAPTAIN LUIS CORTES
DAVE PRESTON: The current Gold Cup Tarpon Champion three years in a row. A highly technical angler with skills at the very top of the game. CAPTAIN LUIS CORTES: Three time guide for Dave Preston in the winning position in the Gold Cup Tarpon Tournament.
Dave Preston: "Love this stick – feather light, fast, impressively accurate, and plenty strong with lifting power to spare."
Captain Luis Cortes: "Fast enough to punch through our Keys oceanside wind, with enough line feel for my clients to pick up and cast with distance and accuracy from the first shot.
Weight: 10/10 – feels extremely light in hand
Accuracy: 9/10 – very accurate especially for such a fast rod
Fit & finish: 9/10 – excellent
Power: 9/10: love the one-piece offering, lots of lifting power in the mid-section of the rod for an 11"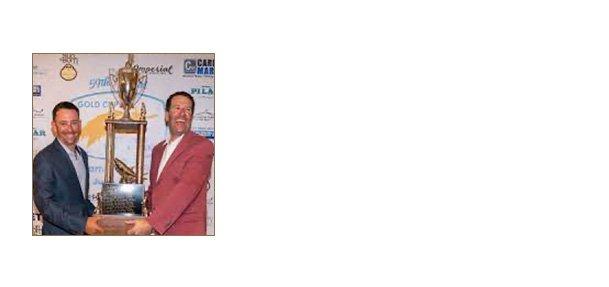 CAPTAIN STEVE KILPATRICK
Steve is at the very top of the tarpon game. He guided his client to the current world record tarpon and is recognized as the best of the best.
"All my clients have nothing to say but "WOW" about the 11 wt. Hardy Marksman Z! I have two of them that said they would never fish anything but their "tried and true" rods, but that all went by the wayside very quickly. They never put the Hardy Marksman Z down for their entire stay. One client said it could cast to the moon. The rods ultra-light weight had been a concern until they hooked and landed multiple tarpon up to 140 pounds. A dream to cast and a fish fighting machine!"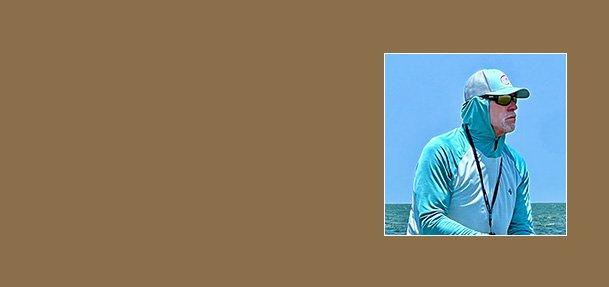 THANE MORGAN
Thane Morgan is a top orthopedic surgeon from Texas who has both won the 2014 Gold Cup Tarpon Tournament and captured the 4- pound world record catching an 88 pound tarpon in 2011.
THANE ON LEFT WITH DUSTIN HUFF AT THE GOLD CUP CEREMONY 2014
"The Hardy Marksman Z fits my personal taste because I can get away with more rod hand pressure when I'm under pressure and not overload the rod as easily. That helps me keep the loop tighter & I feel more likely to get it where it needs to be when rushed. The hardware continues to be upgraded with each new iteration, and I feel like the quality of the cork is a significant upgrade as well."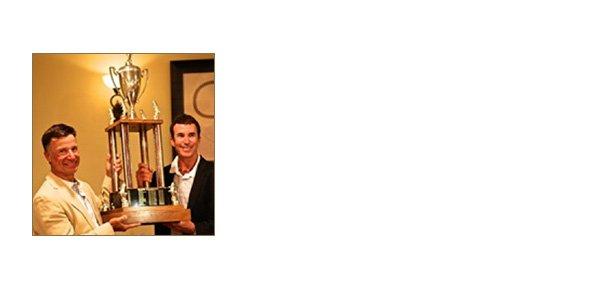 CAPTAIN GLEN FLUTIE
Captain Glenn Flutie is one of our sports greatest fishermen with accolades few have. He won the prestigious Fall Fly Invitational Bonefish tournament when he was 16. His passion for them was relentless and when he found his footing with Tarpon, he became an obsessive predator. He would eventually win an unprecedented five Gold Cup Tarpon tournaments in five years.
"Catching big Tarpon is not my hobby it is my passion. The new Marksman Z rod and the new Regent reel have stepped up the game to a whole new level. The Marksman rod is amazingly lightweight, throws lightning fast and has the backbone to fight the big ones and the Regent reel is super light with a large arbor and a silky-smooth drag. I would recommend both to all levels of casters."